Opportunities for Skilled Workers
We've already established you've been working in a professional career for some time. This gives you a bit of an advantage when it comes to exploring your options. You have skills in place that very likely could translate into a telecommuting career or a whole new business venture that's all your own. Now is the time to really explore your options and decide how you can make working at home work for you.
If you don't want to take your current skill set into a new business venture, don't sweat it. There are options out there that will require only very little retraining time. Some business ideas are rather intuitive, too, so don't think you have to be pigeonholed into doing what you do now. Unless, of course, you want to!
Let's take a look at a few of the options that you can open the door on.
Telecommuting for your Existing Employer
If you've been working for your existing employer for a time and love the job, but want to stay at home, telecommuting just might work for you. Should your employer already use telecommuters, you'll have a leg up. If not, take the time to discuss this with your supervisor and his or her superiors.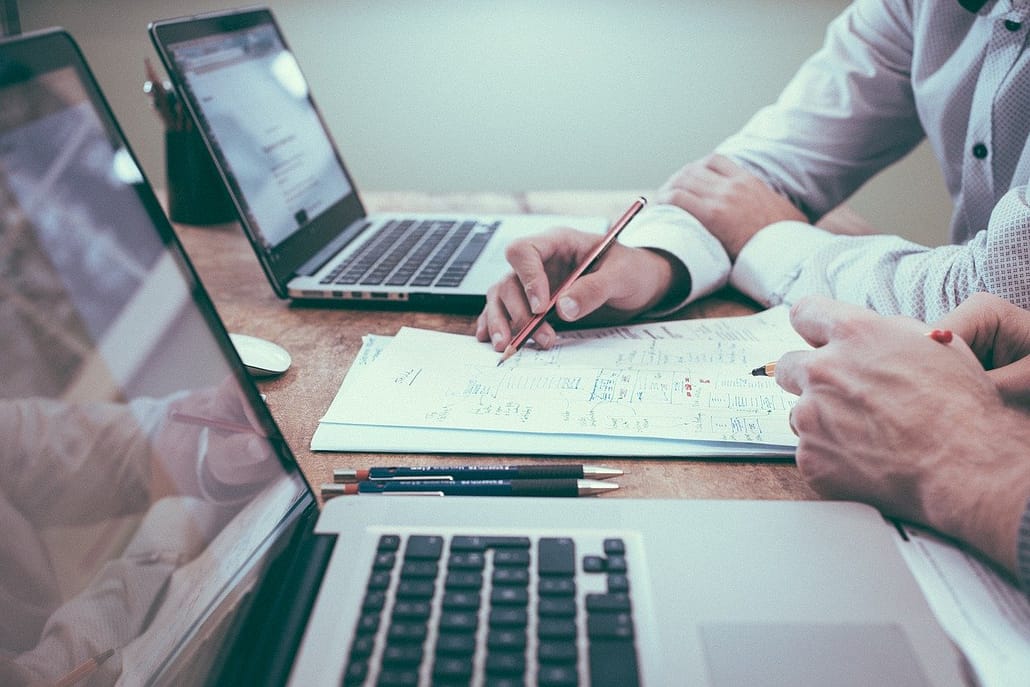 Telecommuting is becoming more accepted in major workplaces. There are even a number of Fortune 500 companies that allow their employees to work from home all the time or part of the time. The benefits of taking your work home and staying with your existing company can be extensive. They include:
No Learning Curve
If you do at home what you already do in the office, the learning curve will be nonexistent. This is a great way to have your cake and eat it, too.
Extension Of Benefits
If you do stay employed with your present company, you won't lose out on any benefits offered. This can be a very big deal for some families, so don't discount the value.
Guaranteed Income
Your family won't lose a dime if you telecommute. In fact, it could end up making more thanks to the cost savings of working at home we've already discussed. This can be a huge perk for you and your family. It can also work well as a tool to use in convincing your family that working at home is right for you.
Telecommuting does have its pros, but there are a few cons to consider, too. If you do choose to stay with your existing employer, you will be restricted to a set salary. Chances are your hours will also be monitored. This can take away from some of the freedoms you hoped to enjoy by working at home. Carefully consider the ups and downs of this choice before proceeding. There are other options out there.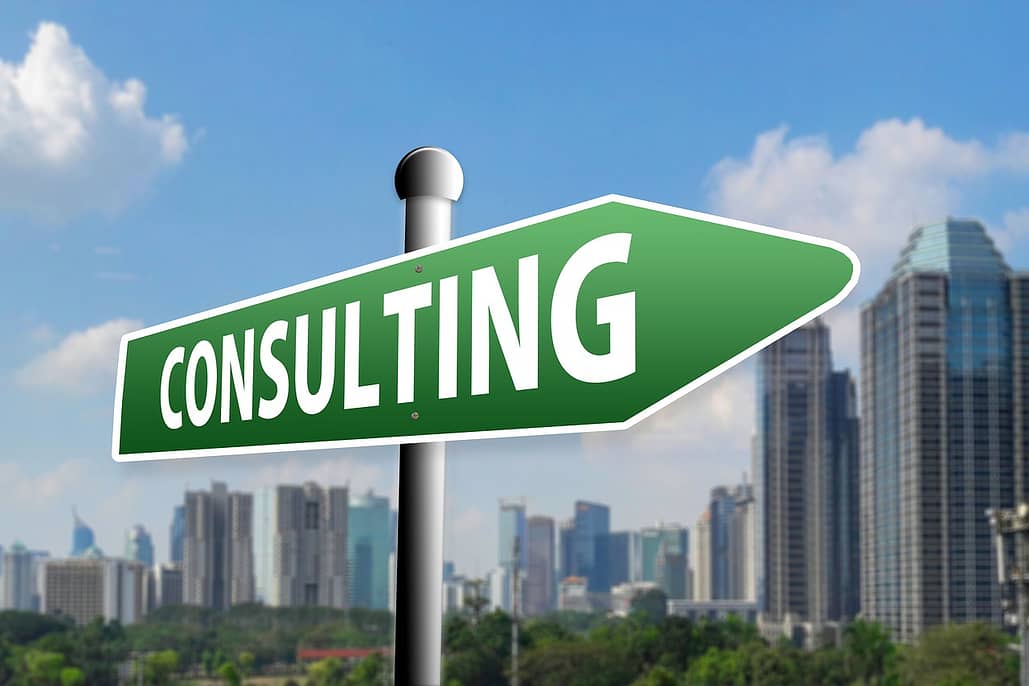 Consulting in your Field
Okay, so maybe you don't want to work for your current employer any longer. Or, maybe the company you have discovered just won't allow telecommuting for whatever reason.
Don't take this as a roadblock you can't get past. If you have built up your skills in a particular field, you might be able to transition yourself into a consultant position.
Should you decide to strike out as a consultant, you might be able to "work" for your company on your terms. Keep in mind, however, that you will lose on-staff status. This also means, however, that you can consult for other firms that can benefit from your knowledge, experience, and skills.
Consultants are in high demand in a variety of fields. From legal and operational consultants to design, management, and beyond, many companies call on an outside set of "eyes" on a regular basis. Many are also willing to pay a very pretty penny for professional consultants.
If you do want to transition into a consultant position, consider these things to jumpstart your effort:
Approach Your Existing Company

Depending on your skills, this can be the fastest way to enjoy a solid consulting contract. Your company may delight in the idea of taking you off the payroll and saving on the benefits, but still having your skills available.

Join Trade Organizations

To find other opportunities, make sure you join trade organizations and keep up with meetings, publications, and even online want ads these groups put out. This can be a great way to find jobs in your field on a consulting basis.

Get On Government Bid Lists

Make sure to get yourself listed as a vendor with city, county, state, and federal agencies that might benefit from your skills. Government consulting contracts can supercharge careers and offer steady income.
There are ways to stay in your existing field and use the skills you've honed overtime to earn your money from home. If you want a complete change, however, there are ways to make it happen with little to no retraining. Of course, you can always retrain and launch anew if you want to enter a new field altogether.
Writing your Future
One of the more steady and lucrative options out there for work at home moms with professional backgrounds involves writing for a living. Freelance writers are in high demand in just about every field imaginable. As more companies take their businesses online, they need people to write their content, update their blogs, craft special reports, and so on. This option can enable you to work in your existing field, per se, and it can allow you to branch out to other interests, as well.
If you want to get into writing as your new business venture, you will need to have some basic skills. Beyond being able to string a sentence together, it will be necessary that you have a decent writing style, understand grammar, and be able to handle the pressures of deadlines.
Some of the options available to freelance writers include:
Blogging
Report writing
Public relations writing
Search Engine Optimization content creation
Technical writing
Writing for a living can be an exciting and rewarding career choice. For work at home moms who can write, the possibilities are almost limitless.
Become a Freelance Editor
As a freelance editor, you can work at home. Editors work with large companies or webmasters that need help proofreading the content they put on their websites. There are always people looking for editors to proof e-books, press releases, sales letters, and even content that is supplied by multiple numbers of writers. Editor positions range in pay from $10 an hour to almost $40 an hour. This depends on the size of the project and the company or person who hires you.
Freelance editors will do various duties, but the majority of the work is reviewing and editing articles and other documents. It is not uncommon for an editor that works from home to have multiple clients. This way, you have a consistent flow of work. You may also have different pay scales for each client. Not all clients offer the same amount of money, although you can negotiate the price before taking any project.
Some moms work outside, at kids sporting events, and even while waiting for the doctor's appointment. This is the perfect job for someone that needs flexibility and has kids running around all day.
Graphic Design from Home
Graphic designers are in great demand with today's internet world. Businesses offline see graphics designers as a valued asset to their marketing and development needs. Online, this value is taken much more seriously. Every business online requires some form of graphic design for their site.
Every marketer needs a graphic designer to aid in his or her marketing efforts and ad designs. The graphic designer helps to create the brand and maximize recollection properties for it. What is more impressive about the job is that it can be done from home.
Website developers need a graphic designer to help create unique designs for clients. Bloggers need the services to help further the visibility of their blogs, and information. With latterly, millions of websites already online and hundreds more going up daily, the services of a graphic designer will always be in demand.
Data Entry and Other Similar Options
Writing might not be your thing, but that doesn't mean you can't put keyboarding skills to work for you. Data entry positions and other related jobs are always in high demand in freelancers and telecommuters. Having a professional background can be a big boost for breaking into these fields, too. You'll see this job option on the opportunities for unskilled workers section as well because it's really a versatile field. Your educational background will give you a slight edge to who you can data clerk for so it's worth mentioning twice.
Some of the related fields to consider beyond data entry include:
Medical billing
Medical transcription
Transcription
Working as an online personal assistant
Billing agent
Sales and Beyond
If your skills lie in the area of sales, you will find a world of possibilities open to you. The reality is that selling is one of the easiest ways to get into a business, but it can be one of the hardest to succeed. Still, if you're good at it, the sky will be the limit.
Should sales sound good to you, related options include:
Working As A Representative

Big, established companies that sell housewares, cosmetics, and other similar products recruit salespeople all the time. In these cases, salespeople are independent contractors that set their own hours, work their own territories, and so on. This can be a great way to enjoy "owning" a business without having to reinvent the wheel.

Franchise Possibilities

This is another great way to go if you do want to own your own business and reap all the rewards. Franchises can give your business instant recognition and the support you need to get off on the right footing.

Other Possibilities

It's possible to turn a hobby into a business, create a product to produce and sell, launch a Web site, and so on. These options can rely on the skills you already have or enable you to develop new ones to go on a different path entirely. Don't leave any stone unturned on this front if you want to do something entirely different.
The possibilities for working at home really are limited only by your imagination. Whether you want to stay in your existing field or branch off in a new direction entirely, there are ways to make your work at home dreams become reality. Just take the time to truly explore your options, do your homework, and see what road works best for you and your family. If retraining or new skills are needed, relax. You can pick up training a little easier than you might think.
Images courtesy of:
dayamay, Free-Photos, Gerd Altmann, Jill Wellington, Werner Moser, ptra, press ? and ⭐, Ahmad Ardity, Pixabay
This site uses affiliate links with brands we trust, and if you make a purchase using a link, we may receive a commission.
https://mlc71fdunfg2.i.optimole.com/cb:F8uy~3bf5c/w:auto/h:auto/q:mauto/https://halfdollarbooks.com/wp-content/uploads/2020/09/skilled-worker.jpg
1281
1920
Pam Byc
https://halfdollarbooks.com/wp-content/uploads/2022/05/HalfDollarBooks_logo_colored-v3.png
Pam Byc
2020-09-21 00:15:41
2020-09-20 09:33:04
Opportunities for Skilled Workers