How to Tell if Working at Home is Right for You
You love the idea of being able to work at home and relish the notion of spending more time with the family, but you're just not sure this is the right road for you. Don't sweat it – you are not alone in your doubts. Just about every woman who has ever launched a successful at-home career has faced them. Still, it's smart to be sure.
As you look into your child's eyes, chances are the thought of donning a suit and returning to the office is a little staggering. Staying at home and working at home can prove to be an incredible experience for you and your little one. It can, however, also be a nightmare in the making. It all depends on how well you and your family can handle the transition. Some women and their families thrive better when work stays at work. Others shine in the home business setting. No matter what path you choose, as long as it works for you, it is perfect!
Working at home does require a lot of dedication, discipline, and patience. It's just not for everyone, and that is perfectly okay. There are a few things that should be carefully considered if you're intending to become a work at home mom. Even if you are a stay at home mom, adding a career into the mix can change things a bit. To make sure you're going in a good direction for you, it is important to review such things as finances, family support, and your ability to cope with the prospect of working at home. Some moms thrive in this situation, but others wither.
First off, you'll want to examine your financial situation. To successfully launch a career from a home office, it can help to have a little bit of breathing room financially. Keep in mind; however, by staying at home, you will also save yourself a little bit of money.
Beyond the dollar issues, there are questions you will need to ask of yourself and also your spouse and family members. To make a real go of a home business or moving your full-time career into your home, you are going to need to have the right personality to pull it off. Plus, you will likely need some serious support from family, as well.
Let's take a look at a few of the things you'll want to consider to help you decide if working at home is for you.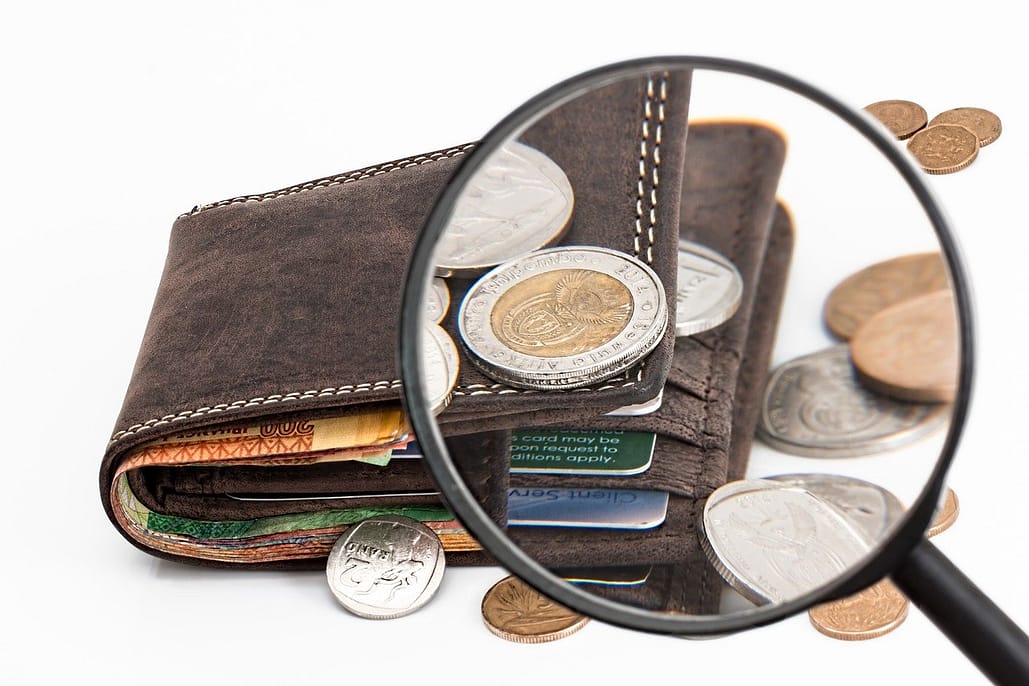 Financial Positioning Matters
Working at home can prove to be very lucrative for many mothers. It might, however, require a little time to get a steady cash flow going. With this in mind, there are a number of things you'll want to examine before deciding to dive in with both feet. Should you discover the timing isn't quite right, don't worry too much. You can still work on a home-based business on weekends or at night and try to build it up quickly so you can stay at home full-time in no time at all.
If you're planning on leaving a paying job to work at home, having a good handle on your finances will be a must. In most cases, it will take some time to build up a business or freelance venture enough to replace a workaday job. Beyond the capital needed to launch the business, you will also need a nest egg to cover the startup period.
How much money to set aside will be dependent on a number of factors, including:
Your monthly bills

Take a good hard look at your monthly bills and just how much of a contribution you make. Remove things from the budget that won't be in place anymore, such as childcare and commuting expenses. Now, keep in mind it can take a little time to build up a business enough to cover bills and other expenses. If your contribution is imperative for your family's bottom line, check your savings. Do you have enough to cover your contribution for at least three months? Six or 12 would be even better. Is this base covered? If it's not, consider transitioning into full-time, at-home work as you build up a nest egg to cover yourself. Getting on a slow and steady path in the right direction beats not getting on the path at all! With a little time and dedication, you can make the dream happen.

Anticipated extra expenses

Starting a business at home can cost you in upfront capital. In addition to making certain your family is covered financially during the transition, you will need cash for setting up an office, buying equipment, advertising, getting licensing, and perhaps insurance and so on. It is possible to obtain a small business loan for these things and also to help cover you during the start-up months. Keep in mind, however, that this will start your business out in the red. Sometimes it's just better to save up and open the books in the black.

Projected "red period"

While business plans might not always pan out exactly on schedule, have a good understanding of your particular venture's anticipated period of running in the red. You'll want to make sure you have the money available to cover this period and keep growing the business. Be realistic here and do anticipate at least a three-month period for a good build-up. This will help you determine how much padding you need in your bank account to remain comfortable as you build your business.
If finances are standing in your way, consider seeking out loans, activating a savings plan, or just working at your business part-time at first. The financial side of things can be a very big consideration when you choose to stop working in an office and transition into your own business. Do make sure you have your bases covered. Some of the options that can help you include loans, grants, savings or just starting out as part-time with the business in order to build it up. Money, however, isn't your only concern to deal with.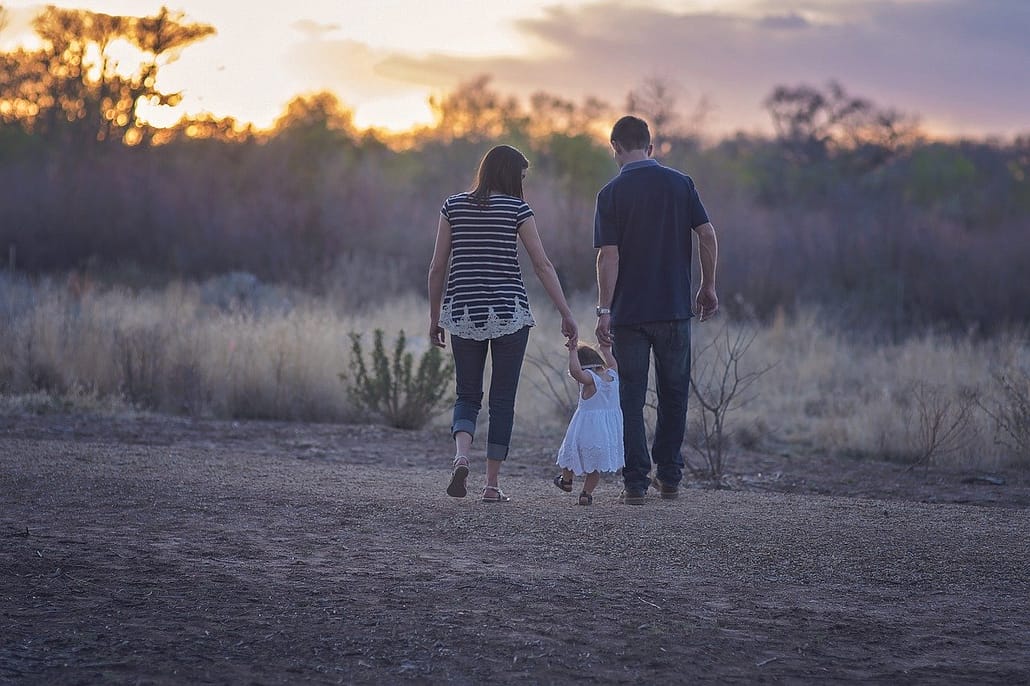 Family Support is Crucial
Going into an at-home work venture without solid family support for the idea can prove to be a huge mistake. If family members do not understand that work time is important or that work calls shouldn't be interrupted with blaring rock 'n' roll music from a teenager's room, then an uphill battle will need to be fought. When you choose to work out of your home, you are not the only one who will be impacted by the decision. Your husband, older children, and anyone else living in the home will also feel the effects. For the most part, having Mom at home is a great thing. Families, however, will need to kick in and help. If they don't support your decision, your business venture could be dead in the water before it even gets started.
To make sure your family is onboard, ask yourself these things:
Have I discussed the idea thoroughly with all family members?
If you haven't, you will want to do so. Making sure everyone who is old enough understands that just because you are home doesn't mean that working hours are any less important is vital for your chances of success.
Will older family members provide backup during emergencies?
Work at home moms still need to attend meetings, meet deadlines, or get out and network. When the need for serious focus time presents, it is imperative to have someone who can step in and take care of childcare and/or household duties.
Help Out Around The House
It can be very tempting for family members to leave everything for you to do just because you're home. While they might have pitched in to cook, shop, do laundry, and so on when you worked outside the house, this might stop if you don't get proactive with establishing boundaries now. It is all too easy for spouses and older children to think that just because Mom is working at home, she's always more available to handle other tasks. While it's likely you'll be able to do more if you can multitask well, you just won't be able to do it all every day.
Stay Onboard
Make sure you and your partner fully discuss the idea of working at home before you dive in. If you don't have 100 percent support from your partner, you will likely fight an uphill battle. Make sure to discuss the situation with an open mind. If there is resistance, share your business plan, your budgeting, and other backup materials. Chances are your partner will love the idea of your child not being raised outside the home. Just do make sure your partner is on board and will stay that way.
Help Out In A Pinch
Juggling home and office life is hard no matter what. If you're running your own business, there are times when you will have to drop the proverbial ball on home duties, childcare, or something. With this in mind, it can be imperative to your business and its chances for success that you have contingency plans in place for emergencies. Is your spouse willing to take a day off to watch a sick child if you have a big sale that needs to be made? Will older children or grandparents pick up a younger child when you just can't be there? Make sure you have a good support system in place and half your battle will be won.
Working at home after being out in the world can be a bit of a challenge for an entire family to adjust to. If you've been a stay-at-home mom, the challenges can be even greater. Working at home can sound glamorous and exciting. This is just not always the case. It can present a number of obstacles that must be overcome to ensure success. After all, everyone is used to having you there to help them. Moving into an at-home career means that even if you are there, sometimes priorities will have to shift focus. If your family is truly onboard, you will have an edge in whatever endeavor you pursue.
Self-discipline Gets the Job Done
It will not matter at all how much money you've socked aside to get started or how supportive your family is, if you can't motivate yourself, you're in trouble. Self-discipline is one of the most important traits to have when attempting to launch an at-home career. This goes for telecommuters who will work full-time for companies as much as it does to would-be entrepreneurs. Working at home is perfect for some people, but just not right for others. Either way, it's perfectly okay as long as you know where you stand. You can be an excellent mother and work outside the home. For some people, working in the home and trying to parent full-time just doesn't work out for the benefit of all involved. It all comes down to personality.
To make sure you have what it takes on this front, consider asking yourself these things and answering with frank honesty:
Am I motivated?
If you don't have the motivation and drive to get up in the morning and get to work, an at-home business will be on shaky ground from the start. While half the reward of working at home is to be around more for the family, you will still need to operate with a drive to enjoy business success. Just like raising your children, an at-home career will require time, attention, and some serious nurturing.
Am I Self-Disciplined?
Working at home is still working. Add in a baby, a toddler, or a small child and the job becomes two-in-one for certain. To pull off a business or even to take your full-time job into a telecommuting setting, you'll have to have discipline. If you're the type that tends to stray when a boss isn't looking over your shoulder, leaving the workaday world behind might not be for you. There are ways to overcome this obstacle, but a little self-discipline will be needed first.
Can I Stand Not Having The "Adult" Interaction?
Working at home does mean spending a lot of time with little people. Some mothers thrive in both jobs when they keep them separate. The truth is work-at-home moms often lack in communication time with adults. For some, this is no problem to overcome. Others, however, discover that dealing with clients on the phone or via e-mail just isn't enough adult interaction.
Can I set hours and stick with them?
When you own the operation or work as a freelancer, you can set your own hours. Actually doing so can be a very big help in making sure life is balanced out better. Of course, you can knock off early to play with the kids once in a while, but you will need stick-to-itiveness on a more-or-less regular basis.
Can I resist temptations?
One of the issues that self-discipline can overcome involves resisting the temptations to do other things besides work during working hours. When no boss is breathing down your neck, it can be all too easy to watch television, play on the computer, or even tackle housework instead of performing work-related functions. Give in to temptation too often and your venture might not fly.
Working at home sounds fun and rewarding. For many, it is. Others just find they do not thrive in this setting. Be honest with yourself and you will choose the right path to take.
Handling Isolation
Depending on what type of business you plan on pursuing, you might find yourself cut off a bit from other people. Computer-based careers, for example, can have you working at home and never actually getting out and seeing people beyond the family for days on end. While this is not a problem for many, it can drive some women bonkers. Make sure you know where you stand on the issue before you move forward with a career choice that could put you in this position.
If you want to deal with the potential problem of isolation head-on, there are some things that can help. They include:
Accepting local clients
Even if your business happens to be computer-based, there is nothing wrong with accepting and soliciting local clients. This can get you out of the "office" once in a while and help you grow your business, too.
Planning off-time activities
It can be extremely beneficial to plan off-time activities that do not involve staying in the house. Even a trip to the park with the children every few days can keep sanity in check. Grocery runs do not count!
Volunteering at your children's schools
Even volunteering once a week, month, or for every field trip that crops up can get you out of the house and help you meet other people. This can also serve as a great way to show your children how much you want to be involved in their lives. After all, if the business is yours, a "boss" won't be able to say you can't take off two hours every Tuesday to lend a hand at a school.
Join A Moms' Group
This is a great way to get out of the house and spend some time with your little one away from your new "office." When you join a mothers' group, you'll be able to meet new people and feed your need for conversation. At the same time, you'll give your child much-needed interaction. Many mothers' groups offer a full schedule of activities that you can pick and choose from. Some even offer nighttime events to get you out of the house with just the girls.
Set Client Meetings Out Of The House
If you'll be selling, working as a consultant, or doing anything that can get you out of the house, take advantage of the time at least once in a while. Although the plan is to work at home as much as possible, going out several times a week isn't a bad thing. In fact, can be good for you and your child both. A little chance of scenery and faces never hurt anyone!
Join Networking Groups
Take the time to join networking groups, your local chamber of commerce, or other business organizations. Do this and you can kill two birds with one stone. Not only will you enjoy some adult interaction, but you can also boost your business at the same time.
Go To Meetings
If you will be telecommuting or even working as a consultant; make a point of attending meetings in person once in a while. This will get you out and about and give you some time to recharge your batteries among other working adults.
Keep In Touch With Friends
Rely on the same old support network you've had for ages to keep you going when you work at home. Call on your friends for girls' nights out, fun lunches, or movies on the weekends. Just because you now work at home, doesn't mean you can't get out of the house!
Plan Date Nights
Make the time to get out with your spouse or partner. One night a week or even one night a month staked out for working on a couple of times can be a much-needed change of pace. Plus, this can help keep your relationship fresh and strong.
Enjoy A Hobby
Get out of the house on your own by pursuing a hobby you've always wanted to do. Take a class, learn to play tennis, just do something that sounds interesting to you on a personal level. Volunteering can also be an excellent way to get out and do something enjoyable. Even an hour a week driving meals to the elderly can have a big impact on your psyche. Keep in mind that doing nothing but working and taking care of your family will burn you out fast. You have to have something that's all your own, too. Even if it's one hour a month doing something you love, do it!
Making the choice to work at home can be an excellent one. To make sure the move is right for you, however, do take the time to examine the ups and downs carefully and answer questions about yourself and your situation honestly. Don't worry that working at home will turn you into an isolationist. You can overcome this obstacle fairly easily.
Images courtesy of:
Luis Ricardo Rivera, Steve Buissinne, Denise Husted, mattmeyer3315, S. Hermann & F. Richter, Pixabay
This site uses affiliate links with brands we trust, and if you make a purchase using a link, we may receive a commission.
https://mlc71fdunfg2.i.optimole.com/cb:F8uy~3bf5c/w:auto/h:auto/q:mauto/ig:avif/f:best/https://halfdollarbooks.com/wp-content/uploads/2020/09/workplace.jpg
1280
1920
Pam Byc
https://halfdollarbooks.com/wp-content/uploads/2022/05/HalfDollarBooks_logo_colored-v3.png
Pam Byc
2020-09-17 00:05:24
2020-09-17 21:36:42
How to Tell if Working at Home is Right for You